︎Back to Design Issues

SUNY Purchase︎ (DES3240) Design Issues
Topic:
Decolonizing (Graphic) Design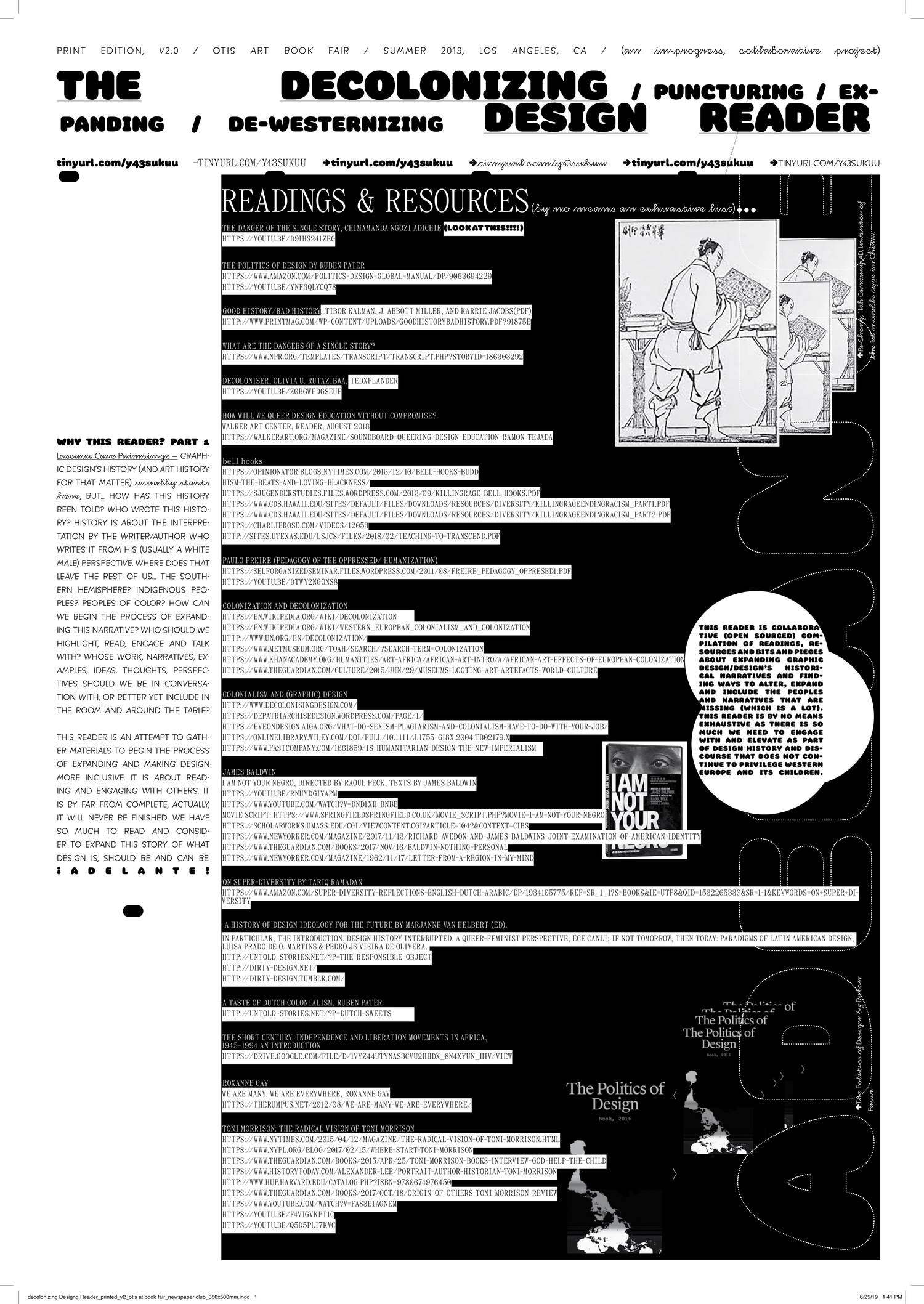 Background

This topic is largely a deeper dive into Ramon Tejada's work on the topic. We've seen him in the Cranbrook A=B Conference video and in the Walker Soundboard piece from the Queering Design Education topic.

This topic is not dissimilar to the past couple of topics. We should however, examine what the differences are. In particular, I respond a bunch to Tejada's use of really visceral language like "puncturing" "blowing up" and "toppling." It's not a solution in itself, and that's not necessarily the goal of the class, but I think it helps keep the idea of embodiment and that we, as (graphic) designers have a responsibility to be aware, vigilant and active.


Questions to think about

Is "expanding" the canon enough?
What are the subtler conversations we can (continue to) have about POC in the design space?
When (if ever) is the or a canon valuable?
What does decolonization or attempting to change a canon mean with systemic forces like tenure and privilege around?
How does decolonization mean from a literary and aesthetic standpoint? How does it manifest?
Is "big machinery" (institutions, schools, systems of privilege) always slow?


Required Readings